Home
440
true
dots
bottomleft
161
true
800
http://www.bookcultures.stir.ac.uk/wp-content/plugins/thethe-image-slider/style/skins/white-square-1

?
A significant development in the environment of literature and the book at the turn of the 20th and 21st centuries has been the growth of literary festivals and book towns. In the era of new media and digital delivery, the opportunity to meet authors and fellow readers face-to-face, to buy books and other merchandise, and to align a liking for literature with travel and tourism, is being taken up by hundreds
of thousands of readers every year. Literary festivals and towns, while heavily promoted by digital marketing activities, afford physical meeting spaces for authors, books, readers and ideas. The Book Cultures, Book Events project brings together academic and student researchers from different disciplines with practitioners and stakeholders, to share their contemporary perspectives and historical precedents.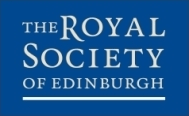 The project is part of the Royal Society of Edinburgh Research Workshop Book Events: The Transnational Culture, Commerce and Social Impact
of Literary Festivals, organised in association with the Stirling Centre for International Publishing and Communication at the University of Stirling, Queen Margaret University, the University of Dundee, and Bookfestival Scotland. Find out about our conference, blog updates, or contact us.